EXCITECH SMART FACTORY
We strive to make your production smarter,
faster and more cost-efficient with minimum human labor required

We understand different applications require different manufacturing equipments.
Thus we personalize the projects so each investors can produce with the right technologies
that match their exact needs.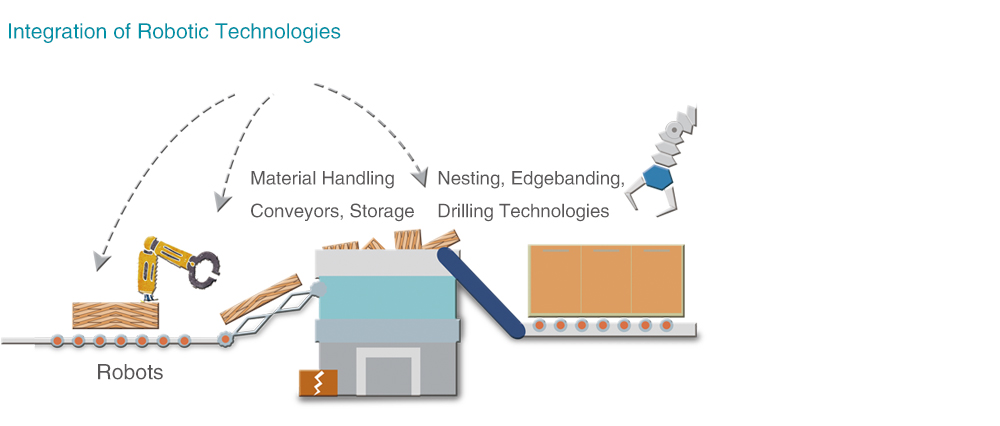 Instead of human, in samrt factory, robots work on material handling, such as conveyors and storange, with them, the nesting, edgebanding, drilling process in furniture making will run smoothly without any interruption.
Automated Panel Furniture Production Line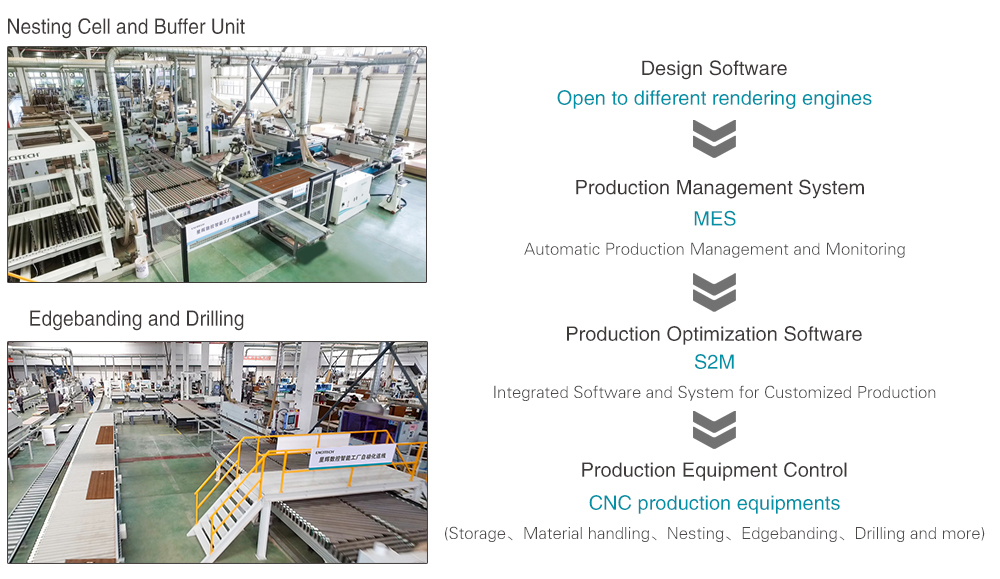 The whole work process in EXCITECH Smart Factory is flexible, our design software is open to different rendering engines, the production management system contribute to auomatic production management and monitoring, also, the integrated software and system for customized production is avaiavailable, which results the high performance of CNC production equipment in the tactical level.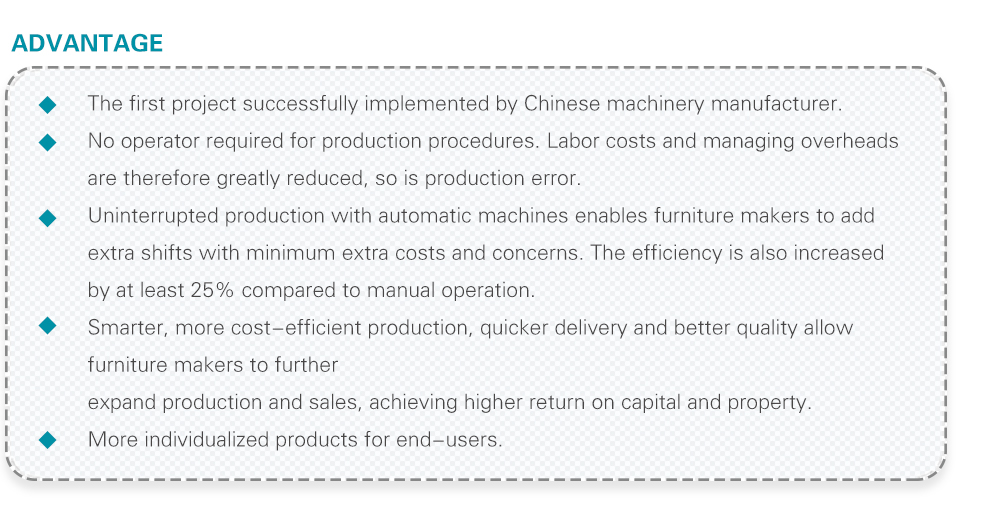 As the first Chinese manufacturer having successfully implented SMART FACTORY PROJECT, EXCITECH helps furniture manufacturer in overcoming the common problems in manufacturing industry, like high labor costs or management overheads, and improving prodction efficiency and reducing prodction error.
Compared to conventional factory, in EXCITECH Smart Factory the prodction efficiency increases at least by 25%: quick delivery, better quality and easy in individualisiation of products, that is what you can expect from EXCITECH.
Application Examples:
A. One nested-based CNC, one drilling machine, with one edgebander

B. Two nested-based CNCs, three drilling machines, with two edgebanders

C. Fully automated production line with four edgebanders

Material Handling Devices:
(To be applied according to the factory layout and customer requirements)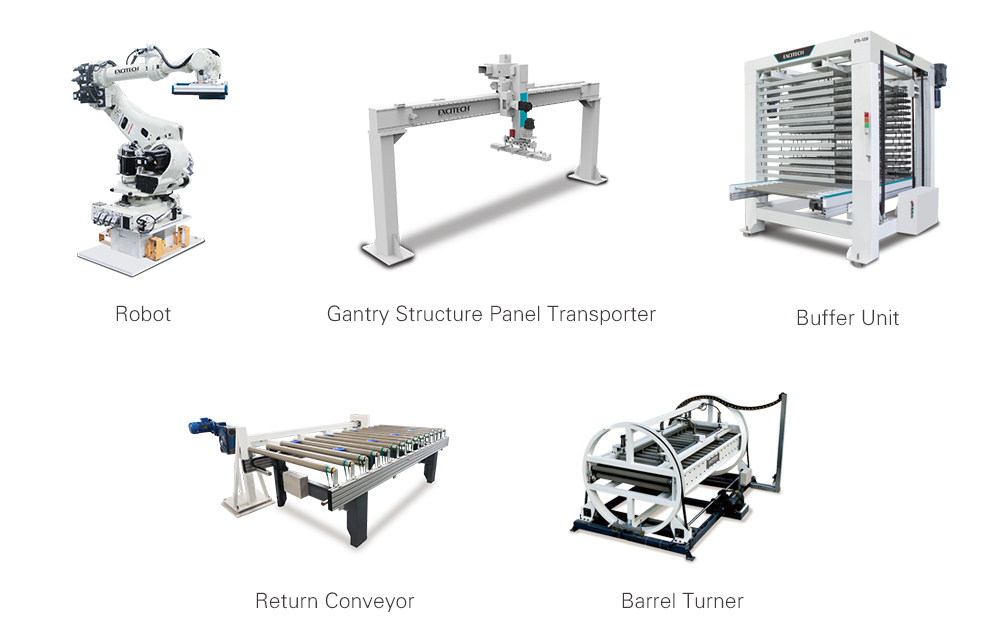 Specially-made Material Handling Devices are developped by EXCITECH for woodworking industry, Robots, Gantry Structure Transporter, Buffer Unit, Return Conveyor and Barrel Turner, all these make your prodction easy.
Automated Cabinet Door Production Line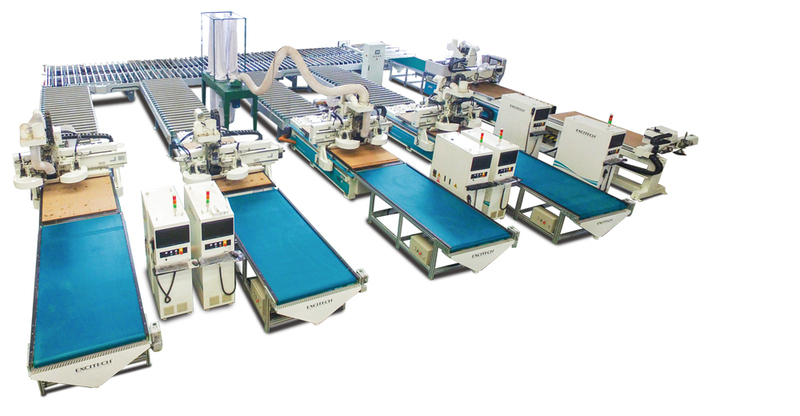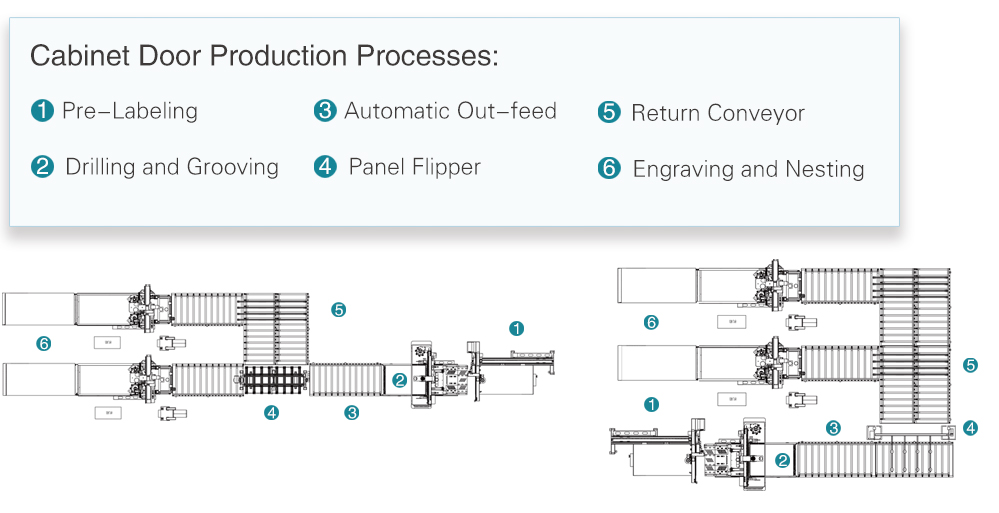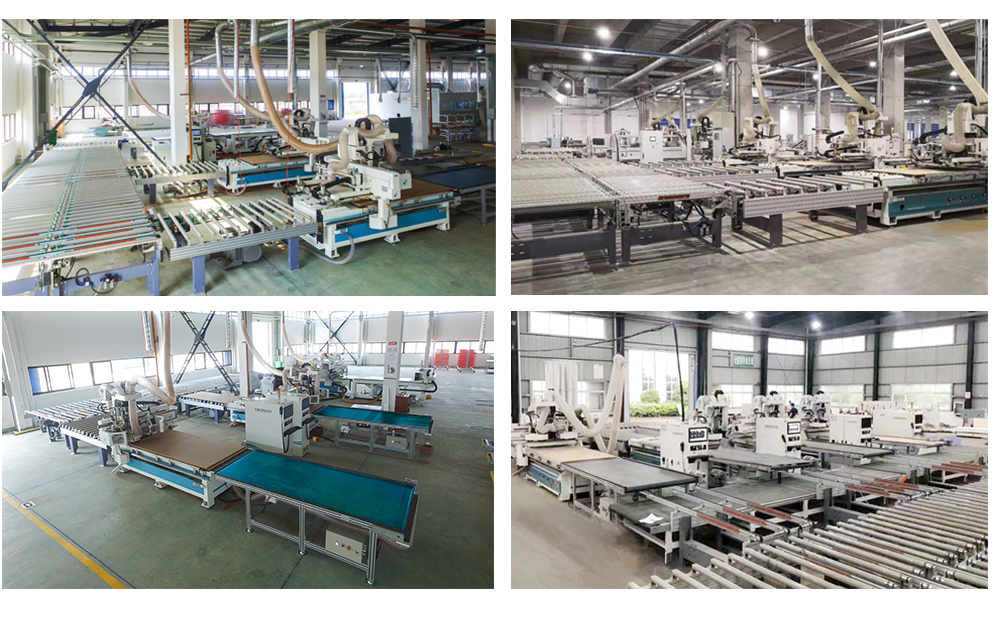 Smart factory project can be sold as a whole or as separate production cells.
Nesting Cell Scenarios

Edgebanding Cell Scenarios

Drilling Cell Scenarios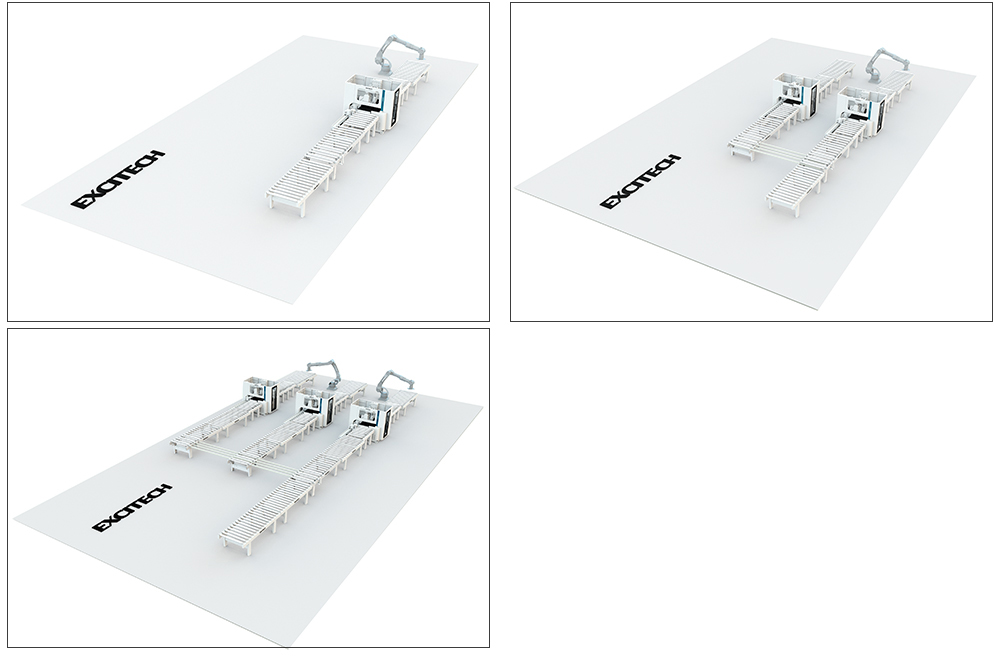 In-House Machining Facility

Quality Control & Testing

Pictures taken at Customer's Factory

---
---